Message from MDVA President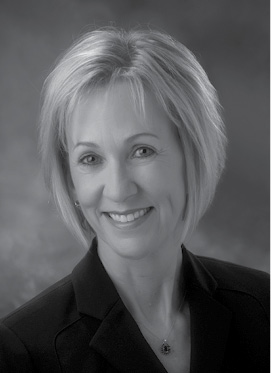 Polly T. Reber
MDVA'S SUCCESS IS OUR MEMBERS' SUCCESS
MDVA is proud of our reputation in Lansing as one of the most active, engaged and successful membership originations in the state. Our issues may be tough, but we are tougher – and we have the resolve and the resources to put together a team and a strategy that wins!
One of our biggest wins in 2016, was passing SB 774, a bill to eliminate the local public health departments' licensing of our members' food machines, cup pop, and cup coffee machines, along with the fees per machine per location. Senator Joe Hune, introduced the bill transferring the licensing and regulation to the Michigan Department of Agriculture and Rural Development (MDARD), saving our businesses thousands of dollars in licensing fees and administrative costs. Although we had fierce opposition from the local public health departments, our strong relationships in the Legislature carried the day! After working closely with MDARD, MDVA members and lobbying team succeeded in moving the bill through committees and on the floor of both the Senate and the House of Representatives and signed by the Governor in a record four weeks. The new law puts in place a fair and consistent fee structure for businesses as well as a competent inspection system state-wide while saving our businesses money.
Also in 2016, as a result of enhanced enforcement efforts by MDVA Wholesalers, the Treasury Department, and state and local law enforcement – MDVA Wholesalers collected and remitted more cigarette and tobacco taxes than the year before – almost $1 billion. This is the first time the cigarette and tobacco tax revenues have increased without a tax rate increase.
MDVA's Day at the Capitol was a smashing success this year with 118 state Lawmaker attending our event! No other organization can boast that attendance record!
Our 2015 Annual MDVA Convention was our 50th consecutive year at Boyne Mountain. Boyne celebrated with us by providing a spectacular fireworks display over Deer Lake – it was not to be missed!
To continue MDVA's success, it is critical MDVA members stay actively involved in the political process. MDVA members should know and get involved with their lawmakers – both their member of the state House of Representatives and the state Senate. Looking forward to the next successful 50 years!